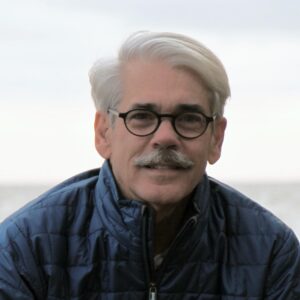 Alan Bachman, of ABBachman, specializes in conflict/life coaching, mediation services and leadership development. He is a certified facilitator and uses his innovative perspectives to address the ever-changing challenges of life. Keep reading and learn more about Alan below!
Every business has a story, tell us yours.
I've been involved in a variety of professional activities for over 40 years. From working with businesses with revenues from $5 million to $600 million and non-profit organizations and community development projects in the U.S. and developing countries, I've encountered countless experiences I now share for the benefit of my clients. Services include conflict coaching and mediation, life coaching, decision making and strategic thinking.
Philosophy: The stress caused by conflict, whether within one's own heart and mind or between individuals can be extremely detrimental to physical and mental health. The more quickly the conflict can be resolved the better, allowing life to flow with greater ease. I believe the ability to live a balanced, fulfilled and vibrant life is available to everyone. The coaching process I've developed is designed to support an individual in establishing clear objectives for change and identifying the steps to achieve a successful outcome. The more intention and attention focused on a specific goal, the greater the likelihood of achieving it.
You were chosen as this month's Innovator Client. What does being an Innovator mean to you?
In my case, being an innovator means to look at conflict with a different lens. Most people relate negative terms with conflict (anger, frustration, broken relationships, etc.). I believe a positive attitude (creative, constructive, understanding, etc.) can affect the culture around the issues, leading to a more likely resolution. Everyone has conflict in their life. How it's handled is what makes the difference. Some choose to avoid it. Others are handling the situation with the skills they have grown up with, not always the best behaviors. Unfortunately, we're not taught how to constructively be in conflict. My approach is to help people become aware of how they typically show up in conflict and then learn constructive behaviors.
No one likes to brag about their business, but if you HAD TO . . .
It's best said by some of my clients:
"My experience working with Alan was life changing. I have a very strained relationship with my co-parent and I was very skeptical that it could be improved on. However, Alan, together with the Conflict Dynamics Profile assessment, showed me how to take responsibility for my side of the conflict and better yet, how to change it. I saw results immediately upon using some of the learned tactics and plan to continue to grow and improve in how I deal with conflict in my relationships.
"I found Alan to be approachable, empathetic to my situation and full of positivity and energy. I would hire him as a life and conflict resolution coach anytime."
"Alan Bachman offers a sensitive, thoughtful, and practical approach for addressing conflict, an inevitable aspect of our life.   I have already used some of the concepts and techniques that Alan shared; I will continue to integrate them into my work and to use them in personal relationships.  Alan's process was exceedingly effective and efficient.  The insights we gained were priceless."
"I would highly recommend working with Alan if you're looking for help dealing with conflict and decision making, as well as if you're looking for help achieving more of your potential and hitting the next level."
We learn from our mistakes, especially in business. Give us some words of wisdom.
It won't be easy.
It takes time to build a successful business.
It costs money – make sure you have adequate funding in place.
Relationships are important.
Start before you're ready. You'll never be ready.
You won't be perfect and you don't need to be.
Share the best advice you ever received.
Live passionately.
Describe your perfect day off.
Hanging out with my wife and/or kids/grandkids.
What might someone be surprised to know about you?
Years ago, I was a drummer in a local Twin Cities band that opened for Three Dog Night before they were famous.
Together we are stronger. Tell us something you like about being our client.
I really appreciate the friendly, professional and comfortable environment. Whether welcomed by OffiCenter staff or other tenants, it's always a great way to start the day. I am proud to have my clients come to my office.
If you could work anywhere under the sun, where would you choose?
New Orleans for its culture, food, music and people. Tulum, Mexico for its food, people, and of course sun and warmth.
How can people CONNECT with you?
Email: alan@abbachman.com, Mobile: 612-760-7321, Website: abbachman.com
Office: 301 on 3rd floor OffiCenter, Union Plaza
Linkedin: https://www.linkedin.com/in/alan-bachman-0792391b