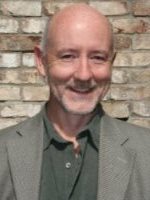 Paul Terrizzi, Founder of indigoOne, helps to develop powerful lead generating campaigns to build your brand. Whether through email, content marketing, trade shows, video or more, they recommend the right mix of tactics that makes the most sense for you and will deliver results. Learn more below!
Every business has a story, tell us yours.
Small and mid-sized companies often lack access to the same talent and experience that large Enterprise companies enjoy. That's no longer true. With multiple years working on Fortune 500 brands and global, big-agency experience, clients now have the same competitive advantage and a more level playing field. And unlike most agencies, your agency contact will be the creative team developing your marketing, so they and you have direct access to each other. It improves understanding and accelerates time to market.
You were chosen as this month's Milestone Client. Tell us about your Milestone achievements.
• A little unusual in the Ad industry, being a partner we keep our clients over multiple years. Regardless of client size, we've worked with our clients for between 4 and 10 years!
• We're treated as part of their team and advisor.
• Our longest term client started with just one project. That success quickly led to another project and another, rapidly becoming their primary North American agency. We saw them through an IPO, multiple acquisitions, various staff changes and throughout all this, we delivered results driven marketing—including content marketing, brand advertising, trade show marketing and social.
No one likes to brag about their business, but if you HAD TO . . .
indigoOne is a Demand and Lead Generation marketing agency. We work with clients of all sizes and in varying capacities—helping them reach their ideal market and connect with those that matter—their customers and prospects. Our mission is simple: To help our clients succeed. We achieve this by being tactic neutral and if the data doesn't support continuing a tactic, we'll recommend changes. As your partner you deserve unbiased and agenda-free advice.
We learn from our mistakes, especially in business. Give us some words of wisdom.
All companies can be sold. Plan accordingly and build a healthy sales pipeline.
Share the best advice you ever received.
Never miss a deadline.
Describe your perfect day off.
Leave all devices at home and doing something fun outside.
What might someone be surprised to know about you?
I've lived in 3 countries.
Together we are stronger. Tell us something you like about being our client.
Easy to work with and friendly! 🙂
If you could work anywhere under the sun, where would you choose?
I like the idea of working remotely and mixing work with exploring and learning something new. It would be great to work from many different places - perhaps work my way around the world by yacht!
How can people CONNECT with you?
That's easy - email at paul@indigo-one.com or phone at 612-349-2711