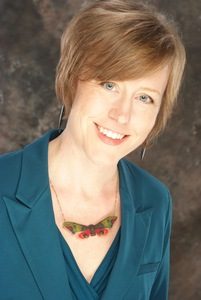 Teresa Thomas, Director of Women In Networking, provides women in business with the tools they need to succeed. WIN is more than just a networking group however, founded on the concept of women lifting each other up for success through meaningful business connections and professional development opportunities. Teresa shares more below!
Every business has a story, tell us yours.
The development of WIN is quite a story and includes synchronicity. Here are the highlights: WIN was started 15 years ago this month! I gave a presentation for WIN 10 years ago and was asked to come back to speak the following year. At that event, one of the members thought I was the new WIN director and told me, "Wow, you will be good at this!" To which I thought she meant that I wasn't yet a good presenter but hey, keep trying! The WIN director at the time overheard the member's comment. She came up to me afterward and said the same thing. "Wow, you really would be good at this!" She then explained that it was actually a compliment - they had put out a search for a new director and the member assumed it was me. When I took on WIN, I paid attention to what was working great already (the strong culture of great entrepreneurial women lifting each other up for success) and made that the cornerstone. We established three pillars: 1) to make meaningful business connections 2) to learn new ways to succeed and 3) to leave every WIN experience feeling re-energized and supported. Instead of one-member-per-industry, we have a collaborative approach where those within similar industries help each other to learn and grow. I did things a bit differently than many groups by not pressuring membership to all entrepreneurial women but instead attracting women who self-select that our group is the right fit for their networking and professional development goals. Most recently, we gathered survey and focus group responses to help guide WIN forward for 2017. The common theme was requests for deeper learning and connections than can happen at meal-oriented events. They also asked to have these sessions at the beginning or end of the workday to fit best with their workflow. In response, we are now offering more WINstitute sessions and quarterly WINners Circle mastermind sessions to provide those opportunities for deeper learning and connections to grow in business.
You were chosen as this month's Innovator Client. What does being an Innovator mean to you?
To me, being an Innovator means to always look at things with a fresh perspective and a creative approach to making things better. It's realizing that people, businesses and communities evolve -- the systems and processes that serve them should evolve, too. Over the course of time, it's natural to keep adding onto a business. However, innovation can be about noticing what is most essential and simpler can be better. For example, we've had a wonderful annual conference for many years. It was always very well received but as our members' businesses grew, they've told us it's become more challenging to get away for a full day. They've asked us for experiences throughout the year where they can really dive in and take action on deeper connections and learning. This year, instead of a conference, our large event will be a celebratory event at the end of the workday on November 15 (save the date!) with a fabulous and educational main room speaker and lots of resources and connections to gain.
No one likes to brag about their business, but if you HAD TO . . .
Well, I do love to brag about our members and the types of women who are drawn to WIN events. They are so authentically uplifting, motivated and inspiring. I appreciate how they encourage each other and are candid about how they work through challenges and successes. Whenever I have a down or challenging day, I think about their positivity and it re-energizes me.
We learn from our mistakes, especially in business. Give us some words of wisdom.
A lesson I keep learning (and want to finally sink in) is about boundaries and trusting my intuition. My biggest mistakes in business have been when I've let someone else convince me that I should take on something that doesn't feel quite right. I'm good at sticking with my values but I haven't been as good about protecting my time, energy and resources. For 2017, I've chosen a word to guide me and the decisions I make. "Radiance" is my favorite word and I've resolved to pay attention to what feels radiant for me, my work and the group I run, WIN (MN Women In Networking). I ask myself, "Will this provide energy or drain energy?" and
"Does this contribute positively not just for others but for myself, too?" and then pay attention to what my gut tells me. This has been helpful for saying "yes" to the right things and making it easier to say "no" or "not now" to other things.
Share the best advice you ever received.
I've received so much good advice that it's hard to pick the best piece of advice. However, I'll share some advice I've recently received and that I'm taking to heart: "You can't please everyone and you can't 'do it all'…so do what matters most. You'll make mistakes and that's okay. Brush yourself off, learn and adapt without getting stuck or feeling like you need to apologize. No one else will likely even notice if you keep working toward what you know is best. Trust yourself, allow yourself to think bigger, you are more than capable -- you've got this!"
Describe your perfect day off.
My perfect day off consists of sleeping in, a late breakfast and relaxed time with my loved ones, going on a mini adventure, plus conversation and/or dancing with good friends. Honoring and having regular "perfect days off" fuels the rest of the week to be "perfect days on."
What might someone be surprised to know about you?
My work is highly extroverted but I am more of an "ambivert" (in the middle of the extrovert/introvert spectrum). Between facilitating and speaking at events, I need lots of alone and quiet work time. That's a big reason VirtualOffiCenters is perfect for me. As needed, I can come to VOC to meet with WIN members and colleagues in a professional environment, have "watercooler" talk with other VOC clients but then retreat to a quiet office.
Together we are stronger. Tell us something you like about being our client.
VirtualOffiCenters provides a wonderful environment for us as clients to make connections with each other, to have access to a professional and beautiful workspace where we can be proud to meet with our own clients and colleagues. It is very important to me to be in win/win relationships where everyone benefits and grows stronger together. There have been so many times where I have witnessed or been part of collaborations or idea-sharing between VOC clients. The team at VOC always makes me feel special, provides a warm welcome for the people I meet with at VOC and in return, I hope they feel our appreciation.
If you could work anywhere under the sun, where would you choose?
I'd like to visit Bahia, Brazil to experience the Iguazu waterfalls. In the meantime, I will happily enjoy any warm, sunny beach opportunity that comes my way!
How can people CONNECT with you?
The most fun way to connect with me would be through the wonderful annual wine and chocolate event VirtualOffiCenters hosts for WIN. The next one is Tuesday, February 7 and due to VOC's generosity, it's free to attend when you RSVP HERE.
Some other ways to connect:
- Attend a WIN networking event or workshop
- Follow my networking tips page of Facebook
- I created interactive presentations, workshops and a guidebook to help be more effective and confident in networking