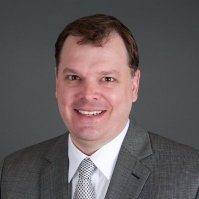 Eric Bensen, President of Mobile Drug Testing of Minneapolis and Virtual Client at Union Plaza, offers drug free workplace services including: policy implementation, onsite drug and alcohol testing, supervisor and employee education and assistance programs. Eric shares some of the secrest to his success with the rest of us!
Every business has a story, tell us yours.
Prior to starting USA Mobile Drug Testing of Minneapolis, I was a cell biologist specializing in pre-clinical inflammatory disease research.  Upon a departmental reorganization by my previous employer and a desire to stay in the Twin Cities (it must be that Nordic blood), I decided to redirect my skills towards the drug and alcohol testing industry.  We offer both on-site collections at your place of business and clinic collections at a number of partner locations in and around the Twin Cities. Whether you need assistance with your current drug testing program or want to implement a new one, give us a call.  We are here to help.
You were chosen as this month's Success Client. Tell us about your most recent Success.
Any time I go out in the middle of the night for a post-accident drug test and the person is able to pee, I consider it a success.
No one likes to brag about their business, but if you HAD TO . . .
My clients appreciate the personalized service we provide.  Most drug testing companies are large, national organizations with endless phone trees.  Good luck getting someone on the phone when you need a question answered or a collection scheduled!  We offer the expertise of a large company while providing the customer service you expect from a local business.
We learn from our mistakes, especially in business. Give us some words of wisdom.
Having your own business will consume your life.  If you don't love it, don't do it.
Share the best advice you ever received.
I wouldn't eat that if I were you.
Describe your perfect day off.
A day at the track playing the ponies!
What might someone be surprised to know about you? |
Nice try, I don't give up my secrets that easily.  But if you meet me at Happy Hour, I might let something slip.
Together we are stronger. Tell us something you like about being our client.
Ana and the team at Union Plaza are always ready to help.  I couldn't imagine running my business without them.
If you could work anywhere under the sun, where would you choose?
Santa Barbara.
How can people CONNECT with you?
Email me at ebensen@usamdt.com or call 612-333-1525