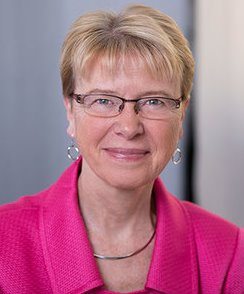 Gayle Noakes, Gayle Noakes Consulting LLC, offers customized consulting services in: Faciliation/Coaching, Implementation/Organization, and Training/Development. She provides participants with a hands-on experience and helps you get better business results by engaging your people. Learn more below!
Every business has a story, tell us yours.
I have had a fun and satisfying career working for great companies for over 35 years. Over that time, I helped those companies effectively implement their goals. About a year ago, I decided that I want to use that experience to help small businesses successfully implement their goals.
You were chosen as this month's Success Client. Tell us about your most recent Success.
One of my clients is going through a tremendous amount of change. Through our work together, the leadership team and the managers in the company have come together on several critical issues. This has laid the groundwork for them to work together on future change.
No one likes to brag about their business, but if you HAD TO . . .
Through networking with many helpful people, I am pleased with the number of wonderful clients I have met and worked with in my first year in business.
We learn from our mistakes, especially in business. Give us some words of wisdom.
You will be tempted to take work that you know is not what you really want to do. Listen to the little voice in your head and say "No". In the long run, you will be happy you did.
Share the best advice you ever received.
Build your business doing what you are best at and you enjoy.
Describe your perfect day off.
Buying new clothes
What might someone be surprised to know about you?
I am an introvert.
Together we are stronger. Tell us something you like about being our client.
The thing I did not expect when I joined OffiCenters is the fabulous connections I have made with other business professionals. I have met many people through the Peer Connection event, other networking events and through friendly people stopping by and talking with me in the CoWorking space.
If you could work anywhere under the sun, where would you choose?
Minnesota. I was born here and have lived here all my life. I have enjoyed traveling to many places but I will always call Minnesota my home.
How can people CONNECT with you?
Email: gayle@gaylenoakes.com; cell phone 612-791-8981; I can be found most days in one of the OffiCenters locations.