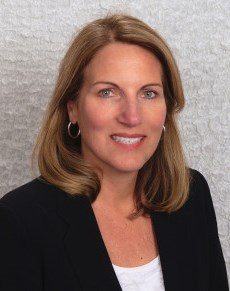 Cindy Perusse, Attorney at Perusse Family Law & Mediation Services, has been practicing for 20 years and believes in preserving the dignity of your family. With her motto "choose your battles", she offers strong and effective legal representation with practical and realistic guidance and the most cost-effective strategies. Read on for more on Cindy.
Every business has a story, tell us yours.
My first real job after college was writing rules for hazardous waste regulation at the MPCA. That got me interested in public policy and how laws were created. So, three years later I decided to go to law school. I started out in family law and liked it. I don't mind the emotions that go along with divorce. I am honored that a person would choose me to help them through one of the most difficult life experiences-Divorce. I have been practicing in this field for the last 20 years in both small firms and medium sized firms and for the last 10 years in my own practice. I am licensed in Minnesota, California and Colorado. I recently opened a second office in Denver.
You were chosen as this month's Success Client. Tell us about your most recent Success.
My most recent success was winning a "custody" trial over the couple's dog! Yes, a dog. My first doggy divorce. The issue of who gets the family pet in divorce is becoming such a hot topic that one of my mediation colleagues has pitched a reality TV show to Hollywood about it.
No one likes to brag about their business, but if you HAD TO . . .
If I had to brag it might be to say that my clients love me (well most of them). And I love them too (most of them). I rarely have had to part company with a client in the last 20 years. I'm proud of that fact.
We learn from our mistakes, especially in business. Give us some words of wisdom. 
Words of wisdom - I had a law partner years back. We had worked in the same firm and both respected each other's legal skills. So, we decided to partner up. I learned that I did not ask the right questions or enough questions beforehand about how we would run our finances, share work and expenses and long-term goals. That partnership and friendship disintegrated after a couple years.
Share the best advice you ever received.
Best advice I have received - If you are the second lawyer on the case, there better be a good reason to take the case. If you are the third lawyer on a case, there is no good reason to take the case.
Describe your perfect day off.
My perfect day off is a walk around lake Calhoun with my dog on a sunny day and stopping at the Tin Fish for lunch.
What might someone be surprised to know about you?
Someone might be surprised to know that I have an identical twin sister who lives in California.
Together we are stronger. Tell us something you like about being our client.
I like being at OffiCenters because the staff is marvelous! I have a professional looking office to go to when I need it. My clients are always greeted with a friendly face by Shannon and Fay and Jill. It makes a good impression on my clients.
If you could work anywhere under the sun, where would you choose?
Anywhere warm with an ocean view!
How can people CONNECT with you?
People can reach me best by email at cindy@perusselaw.biz. Anyone who has a divorce, custody, child support or property conflict should give me a call at 952-921-5878 and I will be happy to help.