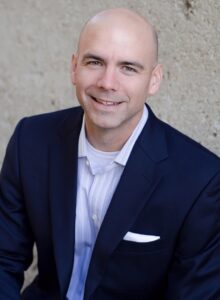 Mickey Baker, Co-Founder and Chief Operating Officer of Trovita Health Science, is changing the landscape of nutritional health. The makers of the innovative product,  ENU®, a high protein, high calorie nutritional shake with no added sugar, is delivering real nutrition to its consumers. Mickey shares more below!
Every business has a story, tell us yours.
Trovita Health develops and commercializes quality nutrition products for use in medical and sports nutrition. Our lead product is a high protein / high calorie nutrition shake called ENU. ENU provides more protein and less sugar than products like Boost and Ensure. Unlike the leading brands, ENU uses quality ingredients such as whey protein, quinoa, brown rice and coconut oil and no corn syrup or sucrose. ENU is used by people needing extra nutritional support due to medical challenges such as cancer or eating disorders, and is also used by athletes with high calorie needs. We will be launching a second product called Ultrient in 2016 that will be used by people on a feeding tube. Much like ENU, Ultrient will offer more protein and less sugar than current tube feeding formulas, and it will also come in a convenient, disposable delivery system that makes tube feeding easier, cleaner and potentially faster.
You were chosen as this month's Success Client. Tell us about your most recent Success.
We have a growing number of colleges ordering ENU shakes for their student-athletes. We were excited to recently receive a multi pallet order from Ohio State University athletics for their football team, which is the #1 ranked team in the country. We have also received orders recently from Yale hockey and Kansas University football.
No one likes to brag about their business, but if you HAD TO . . .
Our products make a difference for people needing nutritional support, often during difficult times, such as while undergoing cancer treatment. We are pleased to have some of the most respected cancer hospitals and clinics in the US now sampling and recommending ENU to their patients.
We learn from our mistakes, especially in business. Give us some words of wisdom.
Care about the details of the business agreements that you enter into, and, before signing an agreement, consider some of the what-ifs in the event the deal goes bad.
Share the best advice you ever received.
If you start a business, do it because you want to be a part of creating something and enjoy the journey. Don't do it to get rich, because the majority of start-ups fail.
Describe your perfect day off.
A summer day that includes playing golf in the morning and spending the afternoon on Lake Minnetonka.
Together we are stronger. Tell us something you like about being our client.
I am much more productive when I work in my OffiCenters office than my home office, as there are no kids or dogs running around!
If you could work anywhere under the sun, where would you choose?
Aside from Olympic Place OffiCenter, a beachside cabana in the Caribbean wouldn't be so bad.
How can people CONNECT with you?
Websites - TrovitaHealth, DrinkENU, email - mbaker@trovitahealth.com