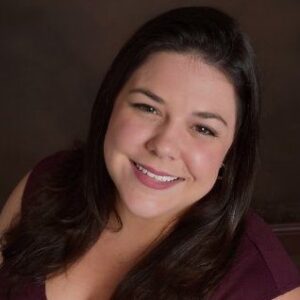 Sissy Ruhl, President at Trailhead Consulting, LLC, offers academic and career advising for pre-college, college, and post-college adults who desire a greater understanding of their strengths, opportunities, and passions to help get them on the right trail. Keep reading for more from Sissy!
Every business has a story, tell us yours.
After struggling to find my own path in life, I realized I wasn't alone. My dad (and business partner) had seen this time and time again both with me and with other young adults. Thousands of college graduates are working minimum wage jobs or jobs that don't make effective use of their degrees, and we wanted to change that. We founded Trailhead with the idea that if we could give these college graduates the guidance they needed to make informed decisions about their futures and how to use their degrees, they would lead more fulfilling lives with careers in which they could be both happy and successful. We took it a step further and decided to also reach out to those young adults who hadn't yet committed to college or a specific path. If we could reach them earlier, then we could save them time, resources, and a significant amount of stress in the future.
You were chosen as this month's Innovator Client. What does being an Innovator mean to you?
Being an innovator, to me, means creating a new solution for an existing problem. The problem: young adults not living up to their full potential due to lack of direction and guidance. The solution: help them identify their strengths and passions, and outline a plan for them to reach their new academic and career goals. You can't accomplish a goal if you don't have one.
No one likes to brag about their business, but if you HAD TO . . .
We have a satisfaction guarantee policy. If our clients are unhappy with their results, we will keep working until everyone is satisfied. However, we have yet to use this policy in action, as all of our clients have been happy the first time around.
We learn from our mistakes, especially in business. Give us some words of wisdom.
Make time to get to know about other people and their businesses. Networking, even with people who may not seem to occupy the same sphere of influence, is invaluable. You never know who may have that connection you've been looking for or who you might be able to help.
Share the best advice you ever received.
Never settle.
Describe your perfect day off.
Sleeping in would be the way to start. I love being outdoors, so something like that. Maybe hiking, biking, or boating, weather permitting. I do love the occasionally rainy or snowy day cozied up inside with my fiancé, a glass of wine, and Netflix. We also love cooking together, but if it were my perfect day off, he'd be the one doing the cooking!
What might someone be surprised to know about you?
I live in New Jersey part-time. I'm in the office Monday-Thursday, but fly back to NJ most Fridays to see my fiancé. Fortunately, this situation is only temporary until we move to the Twin Cities permanently!
Together we are stronger. Tell us something you like about being our client.
Besides how great the workspace is for our current business needs, we love the people. Jill, Fay, and Holly are the best, and our neighbors are, too. It's a friendly yet productive work environment.
If you could work anywhere under the sun, where would you choose?
Where all my loved ones are all in one place.
How can people CONNECT with you?
Of course we appreciate phone calls and emails, but we truly value any time to speak face-to-face. Our business is unique, and that often requires educating people on what exactly it is that we do. Stop on in at France OffiCenter or arrange a time to meet for coffee or a drink after work!