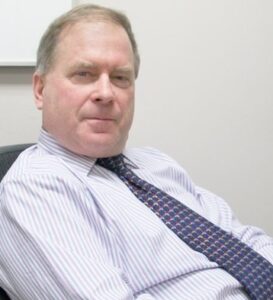 Philip Wright, CEO of BrokerBank Securities Inc. and Full-time Client at Olympic Place OffiCenter is a Minneapolis based private investment banker that provides capital and management solutions to private companies and investors. What makes him a Milestone Client? He's been a client for the past 12 years. Keep reading to find out more about Philip.
Every business has a story, tell us yours.
I have a very small niche investment bank.  The firm raises money for small companies through Reg D offerings.  We are a broker, we are a bank and we deal with securities.
Tell us about your Milestone achievements.
I continue to raise monies for small companies.
No one likes to brag about their business, but if you HAD TO . . .
I started July 1, 2003 as a start-up company and still in business!
We learn from our mistakes, especially in business. Give us some words of wisdom.
Keep costs low.
Share the best advice you ever received.
Try to always have good business prospects in your pipeline.
Describe your perfect day off.
Being the alternate NERD and going to MicroCenter….long live the geeks.
What might someone be surprised to know about you?
I do 155 sit-ups every day and work out strenuously six days a week!!!
Together we are stronger. Tell us something you like about being our client.
The location and office setting.   My clients like coming here which makes it better for all of us.
If you could work anywhere under the sun, where would you choose?
I love MN and would stay here because of the seasons!
How can people CONNECT with you?
PPWright@brokerbanksecurities.com