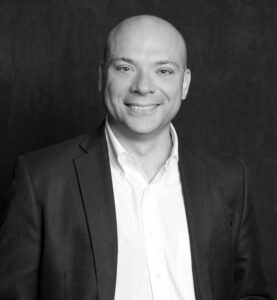 Philip J. Ruce is a Minnesota trust and estate planning Attorney. Philip places a premium on a high level of client service and loyalty. He has built his career on a foundation of frequent communication and deep respect for his clients' desire to accomplish their goals — without wondering if their attorney shares their priorities. Learn more about Philip below!
Every business has a story, tell us yours.
Legal practice is a second career for me. I was a financial representative for the now-defunct TCF Investments and Insurance Group where I focused on income products. In that role I worked closely with a couple of estate planning attorneys . . . they were an essential part of the financial plan, and they did work I thought was really interesting. I applied and was accepted to William Mitchell College of Law, from which I graduated in 2008.
The next six years were spent in trust administration for two local trust companies. It was my job to take will and trust documents created by other attorneys and make those documents do what they were supposed to do. A busy estate planning attorney works with maybe one-hundred trusts in a year --- during my six years in trust administration, I worked on close to 4000. It was probably the best learning experience I could have hoped for. Today, every will and trust document I create comes with the perspective of what it will take to make that document work for the client's family.
Something that I always missed in my career was a sense of autonomy and the ability to run a business in a way that I felt most benefited my clients. My (very supportive) wife and I were married in 2013; the day after the honeymoon (February 3, 2014) I opened my practice. It's been the best professional decision I have ever made.
You were chosen as this month's Success Client. Tell us about your most recent Success.
I was opening my mail at the Union Plaza Officenter and saw a large envelope with "Super Lawyers" written across the front. Super Lawyers Magazine is a Thompson West publication that accepts nominations for "Super Lawyers" from other attorneys. If you're under forty years of age or in your first ten years of practice, you are eligible to be a Super Lawyers Rising Star. I don't know much about the nomination process or how they filter through the nominations, but it was a huge honor to be selected as a 2016 Super Lawyers Rising Star. I'm still pretty excited.
No one likes to brag about their business, but if you HAD TO . . .
I am pro-active both with my clients and with my business partners in a way that I don't always see from other attorneys. It has paid off; entering into my third year I am about where I thought I would be in year five. I work hard to make sure my attitude and my approach towards these very important people continues.
We learn from our mistakes, especially in business. Give us some words of wisdom.
Don't get too creative in your marketing until you have the basics down very, very well. "The basics," to me, are the nitty-gritty day-to-day networking activities that allow you to meet as many people as possible. Your day isn't done until you've made your phone calls to networking partners and prospective clients (within your professions ethical guidelines, of course).
Share the best advice you ever received.
Less "advice" and more an over-arching philosophy that it's better to try something and fail than to not try and always wonder "what if."  I can't imagine what my life would be like if I had been too scared to change careers and apply to law school, run a marathon, ask my wife out on a date, or quit my job to start a law firm.
Describe your perfect day off.
Time with my family and my dogs!
What might someone be surprised to know about you?
I was a correctional officer for the Hennepin County Adult Correctional Facility before I entered the financial world.
Together we are stronger. Tell us something you like about being our client.
It streamlines my day. I can forward my phone, pick up the mail when I need to, and find a quiet place to work in one of the "touch-down" areas any time I need it. Conference rooms are a few clicks away on the website. It allows me a great deal of flexibility with my clients.
If you could work anywhere under the sun, where would you choose?
I love Minnesota and I have no desire to leave. I'd like to make Stone Arch Law Office, PLLC as successful as I possibly can . . . and I would love to have an office right on the river one day.
How can people CONNECT with you?
Check out my website at www.stonearchlaw.com, give me a call or shoot me an email anytime.