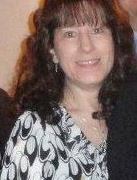 MaryBeth Peller, Director of Administration and Events for the Minnesota Optometric Association, works with a voluntary organization of eye doctors committed to enhancing eye health care for all Minnesotans through continuing education, community service, legislative and advocacy efforts. Keep reading to learn more!
Every business has a story, tell us yours.
I previously worked with Beth Coleman (current Executive Director of the MOA) at a previous non-profit organization. One day she called me, told me there was a position open and asked if I was interested. The rest, as they say, is history.
You were chosen as this month's Success Client. Tell us about your most recent Success.
The MOA has an Annual Meeting in March. The total attendance is approximately 400 people. This year I concentrated on 2 goals: to solicit a record number of exhibitors and to raise awareness of the MOA's 2017 legislative efforts, especially with the millennial members, in conjunction with increasing the legislation donations. I am happy to say that both goals were achieved!
No one likes to brag about their business, but if you HAD TO . . .
The MOA is a membership based non-profit association of optometrists. The leadership is a very passionate group of men and women who truly care about bettering the field of optometry for their patients and not just the "bottom line". This passion is what makes this an organization increase its membership each year and continues to be a leader on a national level.
We learn from our mistakes, especially in business. Give us some words of wisdom.
This might sound somewhat cliché but, when life seems to be overwhelming (balancing work and family life), stop, breathe and prioritize. Life is way too short to waste time stressing out about what's not getting done or what you may not have any control over. Make a list of what you do have control over and concentrate on accomplishing those items and only THOSE items.
Share the best advice you ever received.
"Be patient, tolerant and inclusive in today's world" per my 96 year old dad!!
Describe your perfect day off.
A sunny, 75 degree day planting my vegetable garden in May and sipping on a margarita.
What might someone be surprised to know about you?
Really nothing should surprise people. I'm usually an open book in a social setting!
Together we are stronger. Tell us something you like about being our client.
Love, love, love the support we get from Jill, Fay and Holly!! They are always eager to assist whenever needed and they are just like family!
If you could work anywhere under the sun, where would you choose?
In New Mexico … that is where I plan on retiring … some day!
How can people CONNECT with you?
marybeth@mneyedocs.org