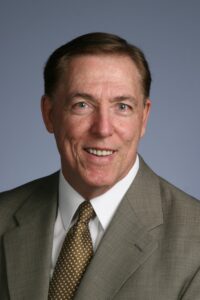 David Williams, of Williams Engineering, LTD., has provided mechanical, electrical and plumbing design services for 31 years. Williams Engineering, LTD have had many milestone projects, most recently providing construction verification for piping for all concession and food service areas of the US Bank Vikings Stadium. Learn more below!
Every business has a story, tell us yours.
Williams Engineering, LTD. is a Native American, minority owned, professional engineering firm, with over 29 years of experience in providing facility related mechanical and electrical design and project management services to a wide range of industrial, commercial and institutional clients in the upper Midwest. Williams Engineering, LTD. has been certified as a Minority Owned Enterprise (MBE) with the MMSDC and is a member of the Minnesota American Indian Chamber of Commerce. We have also been certified with the State of Minnesota in the Minnesota Unified Certification Program and as a Native American owned Targeted Business Group.
Williams Engineering, LTD. is comprised of seasoned engineers in the mechanical and electrical disciplines. Our staff is focused on providing outstanding design solutions and construction services related to the design of facility related mechanical and electrical infrastructure systems. Our engineers are fully supported by experienced technicians/designers, project managers and supervisors. Professional Engineers, registered in the State of Minnesota and other states, head up each department. Our background began in industrial facility design - steam generation, power distribution, process and utility piping, and related utilities systems. Williams Engineering holds a GSA Schedule in FA03, Energy Management.
You were chosen as this month's Milestone Client. Tell us about your Milestone achievements.
Open for business in December 1985; Williams Engineering has provided mechanical, electrical and plumbing design services for 31 years. Some of our milestone projects have included:
Temporary electrical service for Mall of America. -1986
Replacement of heating boilers for 3M corporate headquarters. - 1989
Designed new pharmaceutical labs for Fort Dodge Animal Health in Charles City, Iowa.
Designed new full service building for Murphy Oil Refinery in Superior, Wisconsin.- 2006
Designed interior electrical and HVAC for 4 floors of the U of M TCF Bank Stadium. – 2007
Conducted energy audits at various Air Force, Navy and Veteran Affairs buildings throughout the US. - 2010 through 2015
Designed and installed PV solar energy systems on Metro Transit Commission Park and Ride facility in Brooklyn Park, MN- 2015
Provided lighting replacement upgrade design for the Metropolitan Commission Seneca Waste Water Treatment Plant. – 2016
Providing construction verification for piping for all concession and food service areas of the US Bank Vikings Stadium. - 2016
No one likes to brag about their business, but if you HAD TO . . .
Our record speaks for itself!
We learn from our mistakes, especially in business. Give us some words of wisdom.
As an engineer and business owner, I have had to learn that building and maintaining relationships and marketing our services is as important (maybe more) than performing the work.
Share the best advice you ever received.
I received this advice from a Group Vice President years ago and even though I do not follow it all the time, I have come to believe that it is a sure path to success.
"Make sure that you that get back, in some way, to everyone who contacts you within 24 hours."  That used to be by phone and email.  Now it has evolved to social media as well.
Describe your perfect day off.
Spending the day with my grandkids.
What might someone be surprised to know about you?
That I am not the founder of Williams Engineering. I purchased it from the founder, Tom Williams in 2000.  I have often wondered if Tom sold it to me because of my abilities or because of my last name???
Together we are stronger. Tell us something you like about being our client. 
The OffiCenters virtual office facilities are the way that business will be done in the 21 century. The flexibility is incredible!
If you could work anywhere under the sun, where would you choose?
OffiCenters – Minneapolis.
How can people CONNECT with you?
David G Williams P.E.
Williams Engineering, LTD
5775 Wayzata Blvd., Suite 700
Minneapolis, Minnesota 55416
651 631 3121 office
651 631 3175 fax
612 859 1202 cell
dgw@williamseng.com
Visit our Website at www.williamseng.com