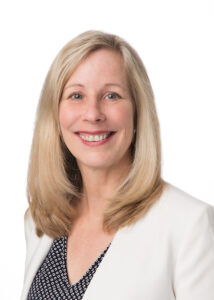 Robin Nordmeyer is a Certified Life and ADHD Coach with over twenty years of experience. She works with clients in many aspects of their lives, including academics, careers, parenting, relationships, personal effectiveness and well-being. Robin also specializes in helping clients improve on executive function skills like time management, organization, planning and prioritization and more. Keep reading to learn more!
Every business has a story, tell us yours.
My background includes working for Procter and Gamble in Customer Business Development in their Health Care and Pharmaceutical's Division. I loved working with them especially when working on educational and patient care efforts focused on improving quality of life. I had been curious about being a life coach for some time, but found it hard to leave what I had at P&G. When they sold off their business, a door opened and I was given the opportunity to switch gears. I attended Adler Graduate School to complete their Life Coach Program. One nice thing about coaching is how it helps you get in touch with what really matters in your life. I experienced an overwhelming realization that I was home with respect to my career and life purpose. I have always been that person who connects with others or organizations to help them work through their goals and life challenges. I have helped myself and many others with ADHD for over 20 years. I knew that my experiences and expertise gained throughout the years was meant to be used to help others succeed. I decided my Life Coaching practice would specialize in serving the needs of individuals with ADHD and pursued additional training in ADHD Coaching. I have been working in my own business for over six years now and truly love what I do every day!
You were chosen as this month's Innovator Client. What does being an Innovator mean to you?
Being an innovator means using your strengths and the way you are wired to win in life to accomplish your goals, your own personal success story, and making those important contributions in our world that makes a difference in the lives of others.
No one likes to brag about their business, but if you HAD TO . . .
I have the incredible honor of coaching with really cool people to help them accomplish really cool (and great) things in their life ahead. Some of the challenges I have successfully addressed with clients include:
a) adults who struggle with managing their time, staying organized, planning and prioritizing their work.
b) families who are trying to manage the challenges of what it means for one or more family members to have ADHD and fear their family is crumbling from the inside out or coming apart at the seams.
c) children in grades 5-12 who are feeling discouraged and on the verge of shutting down and giving up
d) college students, hoping to survive their first year in college or returning for a second change after a rough semester and being put on academic probation.
e) individuals living with their ADHD who feels frustrated, unsupported, misunderstood and in need of help to navigate the challenges and find their way to more success and happiness in life.
Individuals with ADHD are very bright, and gifted because of their strengths and their ADHD. My coaching practice is focused on helping them experience ADHD more as their gift and not their curse and to excel in ways they never thought possible.
We learn from our mistakes, especially in business. Give us some words of wisdom.
I have learned to evaluate my strengths, what am I passionate about doing, and what I can let another do or let go of altogether. Bottom line, I had to learn to automate, delegate or eliminate the busywork in my business so I would have more time and energy for my clients.
Share the best advice you ever received.
You can accomplish anything you want in life, but you can't do it all at once.
Describe your perfect day off.
Doing something for myself, really!
What might someone be surprised to know about you?
Started skiing in my 20's when dating my husband-to-be. He was a ski racer and encouraged me to try ski racing too. I ended up giving it a try. That year, I won the gold and silver respectively for my age group in Slalom and Giant Slalom at the Far West Championships, Mammoth Mountain, California.
Together we are stronger. Tell us something you like about being our client.
I love the sense of community and connections you have created in your office!
If you could work anywhere under the sun, where would you choose?
Wow, I love to travel and it would be hard to choose. How about the ability to run a business while traveling at large.
How can people CONNECT with you?
There are many ways to connect with me. If you are interested in coaching support, schedule a free get acquainted session with me on my website at www.CenterForLivingWellwithADHD.org. Or send me an email at Robin@Centerforlivingwellwithadhd.org, or call me at 612-308-4510.