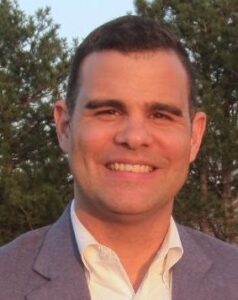 Uli Martinez, Founder of Arteri.al, created a lead generation and appointment setting company to serve the commercial cleaning industry. They help increase production by generating qualified leads, setting appointments with key contacts, and preparing your sales team for a successful meeting. Keep reading to learn more!
Every business has a story, tell us yours.
After 10 year career in hospitality sales and client services, I became keenly aware of the challenges that business developers and client retention managers faced on a daily basis. Specifically: "how can we consistently hit our goal, when we're bogged down with all of these administrative tasks? I don't have time to sell anymore!"
Arteri.al grew out of my passion for helping businesses grow and achieve their true potential. We do this by supporting sales teams with key aspects of their jobs: lead generation, appointment setting, cold-calling, prospect research, follow-up, appointment confirmation, and proposal design. We free up your time by doing your grunt work, allowing you to get out there and do what you do best: building relationships and closing deals!
You were chosen as this month's Success Client. Tell us about your most recent Success.
In the last 12 months, we connected one of our clients, based here in the Twin Cities, to $1.5 million dollars in new business opportunities, one of which being the University of Minnesota. Knowing that we helped this business finally get its foot in the door with "The U", after nearly 50 years, is very satisfying.
No one likes to brag about their business, but if you HAD TO . . .
My roots are in hospitality. Coming up in the hotel industry, I learned the value of standing by the work that I, and my team, produce and the services that we provide. That I am aware of, Arteri.al is the only business in our space that offers a 100% guarantee. If we decide to work together, and you follow-up on the opportunities that we present to you, you WILL make a substantial return on your investment. While most of our clients are in the facilities services industry, our methods and services can be customized and applied across most B2B segments.
We learn from our mistakes, especially in business. Give us some words of wisdom.
Take some time off and travel. You will learn more about the world and yourself, wandering through an open-air market in Saigon, than you would in any classroom or listening to a TED Talk.
Share the best advice you ever received.
Take risks.
Describe your perfect day off.
Eating my way through a new city with friends and loved ones.
What might someone be surprised to know about you?
I am a freelance sports journalist. When time has allowed, I have had the opportunity to cover events in really amazing places, such as Buenos Aires, Shanghai, Montreal, Las Vegas, Macau, Kuala Lumpur, and the UK.
Together we are stronger. Tell us something you like about being our client.
I really appreciate having the support of the OffiCenters team whenever my plate is overflowing. As a bonus, the smiling faces from the OC team always brighten up my day and the conversations with fellow entrepreneurs are invigorating. They serve as a constant reminder of why I do what I do.
If you could work anywhere under the sun, where would you choose?
Summers in Montreal are pretty hard to beat. On a beach in The Dominican Republic when the cold hits.
How can people CONNECT with you?
I'm always connected so e-mail is best (uli@arteri.al).  Please let me know if I could ever be of service!