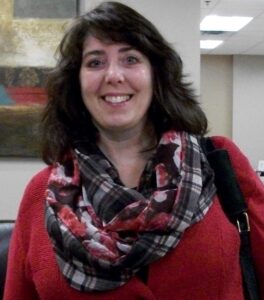 Elizabeth Sawyer, President of Comprehensive Accounting, Inc., can handle all of your small business bookkeeping needs and support you with day-to-day financial operations. With a tag line, "We Do Books So You Can Do Business", Comprehensive Accounting caters to the needs of start-up and established small businesses. Elizabeth shares more below, continue reading!
Every business has a story, tell us yours.
In 2004, after 25 years working in law firms as a legal secretary and then paralegal, I had an opportunity to reinvent myself. I took stock of my skills and took time to really become clear about what I love to do. I have been around the trades all my life (my dad was a pipe-fitter and my husband is an electrician). Tradesmen (and women) are people I know and love, and when I discovered I love bookkeeping more than I liked law, I decided to get some more education and start helping tradesmen with their back office challenges, including bookkeeping. I've been using QuickBooks since it was invented. I have educated myself about everything QuickBooks and I stay on top of all the new whistles and bells that QuickBooks puts out every year. I have spent 11 years working with not only tradesmen but small business as well, helping them get their numbers in order for a quick and painless tax return.
You were chosen as this month's Innovator Client. What does being an Innovator mean to you?
An innovator is someone who looks at segment of an industry and figures out how to challenge the status quo and do it better than anyone has done it before them. No more "same old, same old".  Business owners need more than just a sign to hang up to be in business. They need to keep their eye on the number. But they don't know that. So we teach them that.
No one likes to brag about their business, but if you HAD TO . . .
I love what we do for small businesses. We help them improve their cash flow and who doesn't want more cash? We help them make responsible financial decisions based on cold, hard facts, not gut reactions. That makes them more responsible business owners, and when they grow their businesses responsibly, our entire society benefits.
We learn from our mistakes, especially in business. Give us some words of wisdom.
Nothing is so broken that it can't be fixed. All it takes is frank, open communication and the most egregious "error" can be remedied.
Share the best advice you ever received.
Sometimes when you're in the forest cutting trees, you need time to stop and sharpen your ax.
Describe your perfect day off.
Coffee at 7, QuickBooks at 8, scrapbooking at 9, cleaning at 10, scrapbooking at 11, lunch at noon, reading at 2, scrapbooking at 3, walking at 4, reading at 5, wine and cheese at 6, Netflix at 7, scrapbooking at 8, reading at 9, sleeping at 10.  Yay!
What might someone be surprised to know about you?
I am a math atheist. It takes a certain amount of faith to believe that 2 plus 2 equals 4, and as my son would tell me (he's a math whiz), sometimes 2 plus 2 doesn't equal 4! I look at the numbers as pieces of a puzzle that I'm putting together. The completed puzzle tells a story, and we want the story to be good.
Together we are stronger. Tell us something you like about being our client.
I like a professional place to meet with clients and prospective clients. I like being greeted by name with a smile and a wave when I walk in. I like that the people who sit at the front desk treat me as if I'm the only client on the planet, and as such, I receive the red carpet treatment.
If you could work anywhere under the sun, where would you choose?
There is a place on the planet where the record high is 90 and the record low is 60. That's where I'd be if I could remember where it is and how to find it!
How can people CONNECT with you?
Email me at emsawyer@comprehensiveaccounting.com or call me on my cell phone (612) 423-8546. Come and say hi to me when I'm working in the annex. Come and ask me the most basic or the hardest bookkeeping question that you have. I'll help you answer it.