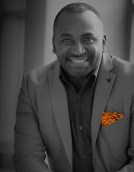 Chris Thibodeaux, President of CT Cross Training, is a proven leader and influencer of both individuals and organizations who, unabashedly, changes people's lives. He helps people get their career in the best shape it's ever been, defining and deciding with you on your goals and then building a career workout plan to achieve these goals. Keep reading to learn more!
Every business has a story, tell us yours.
I have 21 plus years of corporate experience in the pharmaceutical world in large companies like Johnson & Johnson, Global specialized organizations like UCB Pharma, and local entities such as Upsher-Smith Laboratories. I was responsible for building teams, exceeding sales performance, and launching significant brands. I also led initiatives to expand companies into new markets, new partnerships, and new technologies by forging relationships with scientists, developers and large organizations. I served as Vice President of Sales, Vice President of Marketing, and in numerous Senior Director roles, including Communications.
However, my greatest responsibility and where I found immense joy throughout all these roles was managing people and their development. Unfortunately, in my career I have worked with many people who were either frustrated in their careers, had no destination, or were on a career treadmill going nowhere but working hard. I began to help people identify what they wanted and how to get there. I also had similar conversations with many friends and colleagues. Before I knew it, people were thanking me for the tips and ideas, because they got the promotion, the raise, a higher end of the year review. The challenge was everyone wanted to thank me by taking me to lunch or dinner. I told my wife "something must change or my waistline will expand more than my sales". As time went on I started to have more conversations and hear more and more feedback with tangible outcomes. I felt so honored to be a part of helping people reach their goals. This led me to create a tangible system I now call the "next level up" which ultimately led me to consider starting my own business.
Throughout the years my sales leadership background opened more and more doors to offer motivational speaking and training workshops on sales performance, leadership, change management, etc. However, I realized that the best help I could provide a team or an organization, was to understand their end goals and then build a custom training experience to meet those specific needs. I use creative and non-traditional methods to immediately level set titles, tenure, and hierarchies to create a safe training environment. We align with the company culture and build to suit, not the other way around. We don't believe in one size fits all training.
After much prayer, thought, and consideration, I made the decision to leave my corporate career and launch CT Cross Training. It has been one of the best decisions of my life.
You were chosen as this month's Innovator Client. What does being an Innovator mean to you?
An Innovator is a person who introduces new methods and ideas. That is the core of what I do at Cross Training. We find new ways to approach problems and challenges. I have never been a follow the crowd kind of person. I love seeing the potential in a situation and then finding a way or multiples ways to get there. An innovator is one who sees past the obvious and challenges the norm. Without innovators, I would still have quarters in my pockets to make calls throughout the day. Can you even imagine trying to find a payphone every time you wanted to call someone, share an idea, get a quick question answered. It's almost hard to imagine but that was the world not so long ago. I hope to have people say one day that Cross Training changed how they approached career planning or business strategy for their company.
No one likes to brag about their business, but if you HAD TO . . .
I can take a person's career from a path to a destination in a matter of minutes. Not only that, I can tell you your exact percent chance to obtain that new position in three simple steps: 1. Tell me the position they currently have. 2. Then tell me the position they want. 3. Complete a brief survey. We will use our one of a kind patented system to tell you your exact percentage chance to get the position you want. We provide true tangibles to increase your ability to reach your goal based on core competencies, action steps, even to the individuals within your organizations you need to gain as supporters.
We learn from our mistakes, especially in business. Give us some words of wisdom.
Just because you've shared the plan doesn't mean everyone else gets it, or believes it. In managing teams, it is imperative that people don't just hear the plan, but understand it, buy into it, and believe they are helping create the solution. If a leader is telling the problem, explaining the solution, and selling the team on the outcome, things are already heading in the wrong direction. I have learned first-hand how a senior leadership team can be misled to believe all is well because a communication process is complete. However, when those who must execute the plan feel separate from the plan the pull through suffers and the goal is rarely reached. I've learned it's better to present the problem and explain the desired outcome, but open to others to be involved in creating the process to get to that desired goal. Team buy in is higher when the team is involved throughout the process.
Share the best advice you ever received.
It is better to be thought of as a fool than to open your mouth and remove all doubt.
Describe your perfect day off.
A warm sunny day starting with a workout with my trainer, a nice lunch with my wife, walk outside at one of the lakes with the kids, and end the day with a good thriller/mystery movie.
What might someone be surprised to know about you?
I am a great decorator. I walk into a room and immediately see new ideas and possibilities for the space. HGTV here I come!
Together we are stronger. Tell us something you like about being our client.
I enjoy the consistent friendly environment, staff, and colleagues no matter the location. The ongoing networking with others is amazing!
If you could work anywhere under the sun, where would you choose?
That's a tough one. I think if there is a lot of warm sun, friends and family, and a large client base: I could work just about anywhere.
How can people CONNECT with you?
www.getmycareerinshape.com