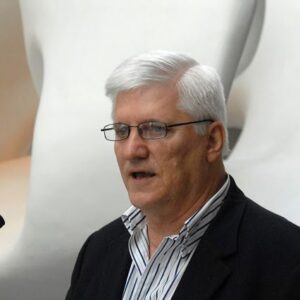 Jim Jurewicz, Director of The Brainstorm Company, is passionate about helping businesses succeed and grow. Jim will help turn your brainstorms into reality by bringing your ideas and business to market, developing a business strategy and connecting you to the right network. Read more from Jim below!
Every business has a story, tell us yours.
My juices as an entrepreneur are served by my creativity as a sales and marketing firm. Always having something new to sell answers the question "What's new".
You were chosen as this month's Innovator Client. What does being an Innovator mean to you?
As an innovator, I adjust to new technology that I discover through meetup.com and with my international networking skills – I now serve 21 million life science researchers.
No one likes to brag about their business, but if you HAD TO . . .
I have created the largest business meetup group in Minnesota with over 3,000 members and I have groups in L.A, Vegas, San Diego and San Francisco as well.
We learn from our mistakes, especially in business. Give us some words of wisdom.
My mistakes are blind faith and people. I get disappointed when people are unreliable. Vet out your prospects.
Share the best advice you ever received.
Get the other person to talk – they will tell you more than you know what to ask.
Describe your perfect day off.
A day in San Diego with my grand kids.
What might someone be surprised to know about you?
I come from a family of 10 kids. I have 7 brothers and we have 43 grandchildren combined.
Together we are stronger. Tell us something you like about being our client.
I like OffiCenters – I like bringing new people to them so that they too can discover what OffiCenters offers.
If you could work anywhere under the sun, where would you choose?
Rome, Italy
How can people CONNECT with you?
LinkedIn is my connection of choice.