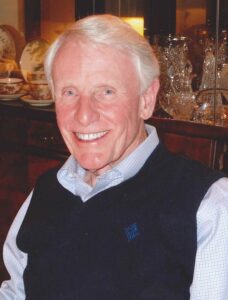 Robert C. Barron, Ph.D, LP, is a psychologist who has made his private practice at our France OffiCenter location. He specializes in testing and psychological evaluations, working with people from diverse backgrounds and communities. To learn more about Dr. Barron, keep reading.
Every business has a story, tell us yours.
I started out as a school psychologist and coordinator of school psychology services for Bloomington Schools during which I was moonlighting doing psychological evaluations for Lutheran Social Services and St. Joseph's Home for Children. Eventually, I took a year's sabbatical leave to determine if I could make it in full time private practice conducting psychological evaluations for children, adolescents, and adults primarily for social service and government agencies, attorneys and medical clinics and never returned to my previous employment.
You were chosen as this month's Innovator Client. What does being an Innovator mean to you?
In my practice, innovation involves developing or adapting assessment procedures such as translating measures of depression and anxiety into a number of different languages for clients from different language backgrounds as well as developing new cultural appropriate tests.
No one likes to brag about their business, but if you HAD TO . . .
The only thing I have to brag about is that I never brag (well, almost never).
We learn from our mistakes, especially in business. Give us some words of wisdom.
Before I went into full time private practice, I spent a good deal of time and money printing and mailing out announcements and brochures to every possible new referral source I could think of without a single referral reply.
Share the best advice you ever received.
My graduate school advisor at the U told me that if you want to know what people truly value, look at what they do rather than listen to what they tell you.
Describe your perfect day off.
Taking an early morning hot air balloon ride over herds of animals in the Masai Mara game reserve in Kenya followed by a champagne brunch and day of going on a photo safari.
What might someone be surprised to know about you?
Other than in front of my clients, I prefer being called Bob rather than Dr. Barron
Together we are stronger. Tell us something you like about being our client.
The help and support of the staff, my office view, and left over pastries on Donut Day.
If you could work anywhere under the sun, where would you choose?
Since I was born and raised in Minnesota and my children and grandchildren plus many of my friends live here, in spite of the winters and mosquitoes, there is no place like home.
How can people CONNECT with you?
Since I am the world's worst at texting, either by my answering service at 952-924-2461 or e-mail rcbarron6715@aol.com