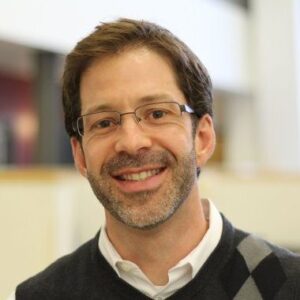 Jason Bretz, Project Executive at Tarlton Corproration, is responsible for the overall success of Tarlton's Federal Government market, as well as for providing pre-construction services for select clients and has been in the construction industry for 22 years. Keep reading to learn more!
Every business has a story, tell us yours.
Building in the Midwest for more than 70 years, Tarlton Corporation is a St. Louis-based general contracting/construction management firm that serves the commercial, institutional, industrial and life science markets. In addition to completing complex new construction and renovation projects from $100,000 to $100 million, we are a Midwest leader in concrete restoration and hydro excavation services.
You were chosen as this month's Milestone Client. Tell us about your Milestone achievements.
After growing up in the suburbs of Chicago, I moved to St. Louis in 1995 after graduating from the University of Illinois. Our family permanently relocated to the Twin Cities in 2008. This Summer will mark 22 years in the construction industry, and 16 years with Tarlton Corporation. During that time, I earned a Master's degree in Engineering Management and Professional Engineer's License, and become a Designated Design-Build Professional and LEED Accredited Professional. More importantly, my wife and I will celebrate 17 years of marriage this year along with our son's 9th birthday and daughter's 14th birthday.
No one likes to brag about their business, but if you HAD TO . . .
The main thing that sets us apart from other construction contractors is that we are customer-focused and not market-driven, as 85% of our business is from repeat clients. As a result, our projects are diverse, but targeted toward meeting our customers' needs. Generally, we excel at complicated projects that require superior "building" experience and strong management skills. Our people are some of the best in the business - I am fortunate to work with such a dedicated group.
We learn from our mistakes, especially in business. Give us some words of wisdom.
Mistakes are not uncommon in the construction business – especially in pre-construction where budgets and schedules are developed based on minimal, if any information. When it comes to mistakes: 1) Minimize them by spending the proper amount of time studying the problem – it's just as important to think about the issue at hand as it is to crank out a fast solution; 2) If you make a mistake, "own" the issue – bring solutions to the table versus waiting for others; 3) mistakes are forgivable if not due to a lack of effort.
Share the best advice you ever received.
Measure twice, cut once! In addition to being sound carpentry advice, to me it means spending time "thinking" about the task at hand up front – try to anticipate the outcome and tailor a solution to best meet the needs of our customers before we put pencil to paper.
Describe your perfect day off.
Ignoring the "to-do" list and spending time with the entire family – it's rare that the four of us are in the same place at the same time.
What might someone be surprised to know about you?
While not as practiced as I used to be, I play the alto saxophone and played for three years with one of the University of Illinois jazz bands.
Together we are stronger. Tell us something you like about being our client.
First and foremost, it's a productive place to work! The new office space is top notch and incredibly convenient and accessible. That said, it all starts with the OffiCenters staff – Jan and Kelsey have been excellent to work with and are always ready to help where needed.
If you could work anywhere under the sun, where would you choose?
I like today's mobile technology and the ability to work wherever necessary – be it at the office, a jobsite, at home, from the airport, etc. If I had to pick one spot, it's would be somewhere I could work outside on my deck year-round – Hawaii perhaps?
How can people CONNECT with you?
My door is frequently closed for conference calls, but anyone can feel free to stop in and say hello! I can also be contacted via LinkedIn, email (JMBretz@tarltoncorp.com), or by phone (952-943-3918).