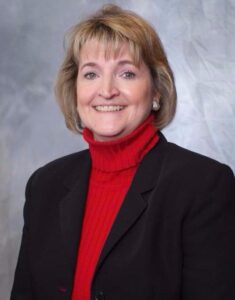 Beth Coleman, the Executive Director of Minnesota Optometric Association, is proud to represent the profession of optometry, America's family eye doctors, who take a leading role in an individual's overall eye and vision care, health and well-being. Continue reading for more from Beth.
Every business has a story, tell us yours.
We are the professional association that represents Optometry in Minnesota.
You were chosen as this month's Milestone Client. Tell us about your Milestone achievements.
The Association over the years has advanced the scope of practice for Optometrists in Minnesota that allows them to practice medical optometry and care for many eye diseases and issues people have such as diabetes and glaucoma.
No one likes to brag about their business, but if you HAD TO . . .
We are the only organization that represents this profession in Minnesota.
We learn from our mistakes, especially in business. Give us some words of wisdom.
You can never do enough for your customers or in our case members. We exist because of them so make sure we are here for them!
Share the best advice you ever received.
When in a stressful situation, if no one is going to suffer bodily injury, or lose a limb – it really isn't anything worth getting that worked up about.
Describe your perfect day off.
On a beach with a great cocktail!
Together we are stronger. Tell us something you like about being our client.
We love the great service we get from the staff at France OffiCenter and the service they also provide to our members when they call in. We couldn't ask for a more reliable group that is also just a great group of people to work with….. They make us better!
If you could work anywhere under the sun, where would you choose?
We like where we are….
How can people CONNECT with you?
Email – beth@mneyedocs.org