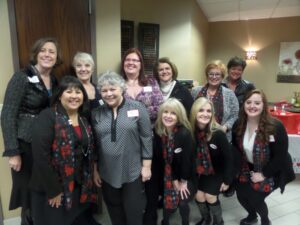 Sharing the Love!
Sometimes a simple meeting can lead to a real love CONNECTION. And, that's exactly what happened when WIN (Women in Networking) met VOC (VirtualOffiCenters). It was love at first sight. Like any good love story, the relationship between WIN and VOC has grown over the past 8 years. Teresa Thomas, Director/WIN and Lori Spiess, CEO/VOC knew from the start that their organizations' would have a special synergy. WIN, with 200+ membership of women business owners and VOC offering them 5 work awesome locations is the perfect match!
For the past 6 years, VirtualOffiCenters has hosted the Annual Fall in Love With WIN and we are proud to host again this year on February 7 at our Park OffiCenter location. Seriously, you can feel the love at this event. Get more details HERE.
More TWO Love
Over the years many WIN members have become VOC members and in turn, VOC members have joined WIN. Currently there are 12 dynamic women business leaders/owners who enjoy the benefits of both Women in Networking and VirtualOffiCenters. That number will surly increase as both groups grow their own membership.
For more information on joining Women in Networking, click HERE.
Remember: VirtualOffiCenters pays for referrals.
Tell us if know someone who is in need of a Work Awesome Experience!