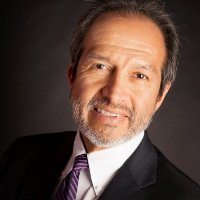 Juan Ramirez, Owner of Marcelita's Cookies, specializes in Hispanic gourmet cookies. He has created a corporate gift idea that offers unique and personalized packaging to help you thank your customers. Juan joined VirtualOffiCenters in August 2016 and has rapidly become a frequent user. Below, he shares how VOC has helped him to be a better connector.
For many years, I have always worked out of my home-office and, when meeting with clients and prospects, I would frequent the local coffee shops. I probably know where most of them are in the Twin Cities. Unfortunately, they had become too crowded, loud and challenging to conduct business in. Then, I was invited to meet at OffiCenters and, the more I learned about it, the easier it was to join it. (Thanks Don Hoffer and Dr. Rebecca Amstutz).
VirtualOffiCenters is an ideal set up for me. I can still work out of my home office, but when I need to meet with clients and prospects I now have 5 locations to choose from. I always give them a mini-tour of OffiCenters and they are always quite impressed with the facilities and the friendliness of the staff.
I have been fortunate in having several customers and providers already being members of OffiCenters but I have also established new connections of potential customers, referrals and business partners. I always enjoy meeting other entrepreneurs and business owners who are committed to grow their businesses, personal development, etc., and OffiCenters certainly makes it easier. Although, I have been a member of Virtual OffiCenters for a short period, my investment has been easily justified: I have become more productive, it has helped my corporate image when meeting with customers, and my network of contacts has increased. Overall, OffiCenters is now a key part of Marcelita's Cookies to do business.
I am always available to meet and would love learning more about your business as well as letting you know more about Marcelita's Cookies. The easiest way to contact me is my cell phone at 612-801-5587 or visit our website at www.MarcelitasCookies.com or www.JuanTheCookieMan.com. Let's schedule a meeting and I'll promise to bring cookie samples!