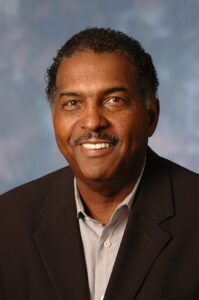 Archie Givens, of Givens Development, is CEO and Director of the Legacy and Development Corporation and the managing partner of the Rainbow Development Corporation, which developed and manages 1,100 affordable housing units. Learn more about their efforts below.
Every business has a story, tell us yours.
I obtained my Master's degree in Hospital Administration from the University of Minnesota where I did undergraduate studies in History and the Humanities. I started developing nursing homes and facilities and for the past 30 years have developed over 1,100 affordable housing units for seniors and families.
You were chosen as this month's Success Client. Tell us about your most recent Success.
The past few years have been devoted to making sure our affordable housing portfolio will remain with a non-profit partner who is helping rehabilitate and update the buildings. Givens Development has been pursuing commercial developments related to education.
No one likes to brag about their business, but if you HAD TO . . .
The most recent project we were part of was the John B. Davis Education and Service Center in North Minneapolis. We have always been striving to meet the needs of the communities we were – especially ???? populations.
We learn from our mistakes, especially in business. Give us some words of wisdom.
Keep an open mind when resolving issues or problem solving and try to find a solution that works the best for everyone involved.
Share the best advice you ever received.
My mother always instilled in me a sense of community and in valuing the people in the communities where we live and work. Being polite and kind and appreciating what we have.
Describe your perfect day off.
I've managed to find work that I am invested in so days off still include work – but it's fulfilling. If you believe in what you are doing and in the work, then it's easy to enjoy days that you are always "on". My wife and I enjoy theater and music – maybe the Dakota downtown and a show.
What might someone be surprised to know about you?
I am the President of the Givens Foundation for African American Literature. It's a non-profit inspired by a collection that is now at the University of Minnesota and has grown to over 18,000 pieces representing black history.
Together we are stronger. Tell us something you like about being our client.
The friendly atmosphere. The staff and clients are all great. It's nice having a place to work outside the home and still see new and familiar faces everyday.
If you could work anywhere under the sun, where would you choose?
I was born and raised in Minneapolis and have lived here happily most of my life. I wouldn't mind a trip somewhere warm though.
How can people CONNECT with you?
Email at agivens@legacymn.com or call our office at 952-525-2280.